JM Jinming Gen8 J8 M4A1 Gel Blaster (EU Stock)
Save

23

%
Original price
$129.99 AUD
JM Jinming V8 M4A1 Gen 8 J8 Gel Blaster Gun
The jm M4A1 v8 gel blaster is a milestone product offered by JinMing. This product offers the superior feel, high fire rate, nice accuracy and good range straight out of the box. It's very easy to use and offers a huge range of possibilities for improvement.
The jm v8 features the jinming gen8 gearbox. It's the pioneer of gel blasters, it truly made the sport what it is today. Can be upgraded to use a drum mag and 11.1v battery.
Features:
Select fire modes:
It has two fire modes, which is safe and full automatic shooting. The j8 m4a1 doesn't has semi firing mode as the priority of this gel blasters is to use rapid shooting to retaliate enemy attack.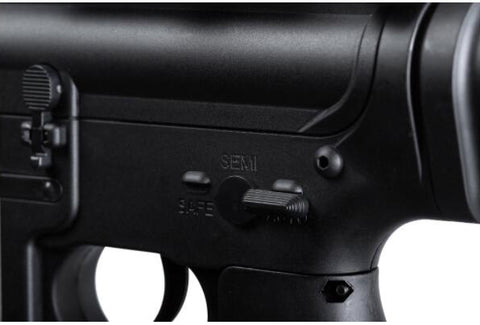 Fully customization and upgradable:
It's lightweight and portable. With removable accessories, the upgrading process is easy!  It has a fishbone with 4 side rails for grips, sight, scope, laser, torch to be mounted. The handguard style, size can be changed too. The jm gen8 is known to be the easiest gel ball blaster to upgrade to how you like it.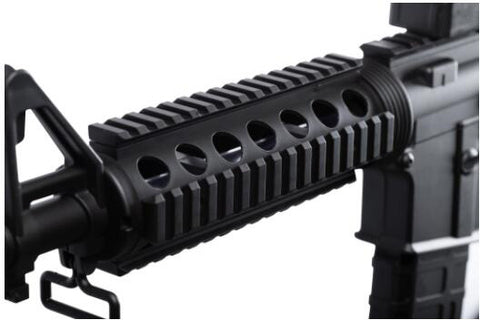 Attention to details:
1:1 scale m4a1, designed by jinming toy gun specialist. The j8 brings realism and a great toy gun experience for at this affordable price.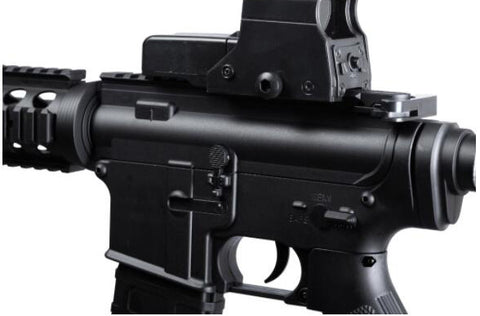 Specifications:
Material: nylon shell and nylon gearbox
Rechargeable 7.4V battery for 15RPS
230-250 FPS
Shooting Distance: 25-35 meters
Gel ball size: 7-8mm gel balls
Size: about 71 X 29 X 3cm
Package Content:
1x Jinming Gen8 J8 M4A1 gel blaster
1x Holographic sight
1 x Gel Ball bottle
1 x Rechargeable 1200mAh 7.4v Lipo Battery. 
1 x USB Charger
1 x Safety Glasses
Packs of Gel Balls
Recommended upgrades:
gearbox upgrades parts:
https://www.zhenduotoys.com/products/j8-gearbox-upgrades
upgrade parts with gearbox:
https://www.zhenduotoys.com/products/jinming-gen8-scar-v2-nylon-gearbox-upgrade-parts
hop up:
https://www.zhenduotoys.com/products/jinming-gen8-hop-up
metal buffer tube:
https://www.zhenduotoys.com/products/jinming-gen8-gen9-metal-upgrade-buttstock-core
drum mag:
https://www.zhenduotoys.com/products/std5s-j8-drum-magazine
short pmag:
https://www.zhenduotoys.com/products/jinming-pmag-magazine
metal fire caps:
https://www.zhenduotoys.com/products/jinming-metal-muffler-fire-cap
metal mag release:
https://www.zhenduotoys.com/products/metal-magazine-release-kit?variant=31469206667382
Gen8 crazy modification video: