JY AWM Upgrades Selection
2021-06-03
JY AWM Upgrades Selection
As one the probably best sniper rifle gel blaster, the jieying jy/zm (Swift Hawk) awm has certainly wined its name. It's heavy, realistic design and with a powerful high fps. It's the ideal awm gel ball blaster that any fan should get.
This gelsoft also provides many upgrades option, which is another plus for this already powerful gel blaster. They would either improve the performance or give it a better looking appearance.
Let's take a look at them!
1. JY AWM metal cylinder bolt kit
This metal set is made of 7075 CNC aluminum alloy metal, and it's a must get to greatly increase the fps data and improve the cylinder durability.
the nozzle is made of copper and it uses an imported bearing, which can reduce the friction.
We all know spring is important for upgrading. It can fit both jieying awm and jieying 702 sniper gel gun. Length: 25cm. There are two types.
One is 1.2mm, which fit for the original cylinder set. Another one is 1.3mm, which can be used for the metal upgraded cylinder set.
3d print pla material hop up for jieying awm range and accuracy improvement. Inner dia: 9mm. Outer dia: 15.8mm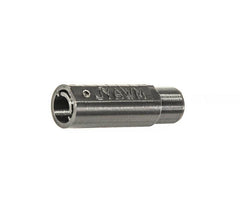 CNC metal made with oxidization black coating process. one set rails includes one upper rail and one lower rail.
Good for mount any 20-21mm tactical gears..
some awesome metal parts for the awm. it has a trigger, bolt, magazine shell, plunger, safety switch breechblock. Shouldn't miss it if you want them.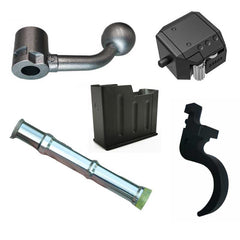 Very realistic firearm imitation toy gun parts, the flash hider style is very welcomed and this silencer can really reduce the noise 5-10 decibels.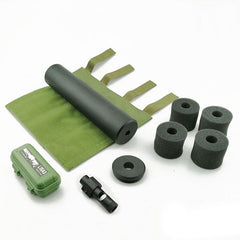 metal heavy barrel or tube for swift hawk awm! take it to a higher level, check it now!
8. JY AWM Russia Style Muzzle brake
metal made russian style muzzle for a better looking. The length is around 10mm.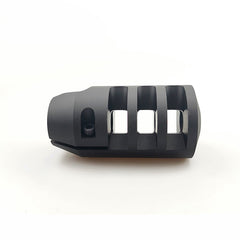 We have other parts like jy awm magazine, jy awm t-piece, jy awm cheek screws , plug rail. if you need them just click them and check them
These parts will be shipped from China warehouse via China post currently.